How to choose Best Laptop 2020 – Compact and versatile enough to take with you but versatile enough to run demanding applications, a laptop is the best tool for doing serious work or gaming both at home and on the go. While tablets and smartphones are always popular, most people find that everything from writing an article to creating videos to playing games works best on a laptop. So what kind of laptop should you buy?
How to choose Best Laptop 2020
There are a wide variety of sizes, features and prices, which makes choosing the right laptop a challenge. Therefore, you need to find out what your needs are. To make the right decision, follow the points below.
Operating system: Mac, Windows or Chrome OS?
Each one has its peculiarities and we cannot say that one is better than the other in all aspects. Most laptops run Windows or Mac OS (in the case of Apple-branded models) and Chrome OS, based on Linux. We are going to see a brief summary of what are the advantages of each of them.
Windows 10
It is the most widely used operating system in the world and the amount of software available is its main advantage . In addition, to this is added the fact that there are a large number of brands and models that vary from more modest prices to high-end models.
Its latest version, Windows 10, offers a large number of features such as Cortana and provides great stability, reliability and, as we have mentioned, a large amount of software. It is the most complete system for both office, leisure and video game use.
Apple macOS
E l Apple ecosystem enables interconnection with all brand devices, is very stable and its features are similar to windows but usability is different . It also has a virtual assistant, Siri, and there is specific software that is not available in Windows. Historically, Macs have far fewer problems with viruses and malware. However, its price is much higher and there are some options that are not yet available such as touch screens.
Chrome OS
Chrome OS is a Linux-based operating system that extends the functionality of Google's own browser. The Chromebook notebooks are designed especially for tasks that usually perform in the browser, and stand out mainly by its low resource consumption (can consume half ram a laptop with Windows in a similar task). Since the Chrome OS is free and open source, the hardware requirements are lower than Windows, so models are typically around $ 250- $ 300.
They are mainly based on their use in the cloud and allow you to use all Google options . This is its main advantage but also its weakness: because it is a web-centric platform, almost all the main applications are either a browser extension or a web tool. Some tools like Docs can work locally, but most require an internet connection. Recent updates have added native Android apps, but it's still pretty far from the number of apps that exist on Windows and Mac OS.
If you need a device to surf, watch Netflix, check mail, or visit your social networks, Chromebooks are cheap laptops as well as offering good battery life. If you are going to do more advanced tasks, they are not for you.
Types of laptops: choose the one that best suits you
2 in 1
2-in-1 or convertible laptops have the versatility of a tablet with the power of a laptop, allowing the touch screen to be completely separated from the keyboard. But these advantages are also disadvantages: its lower weight and size influences the useful life of the battery, which is usually shorter, and the specifications, where we can find both economic models and premium models such as Microsoft's surface.
Ultrabooks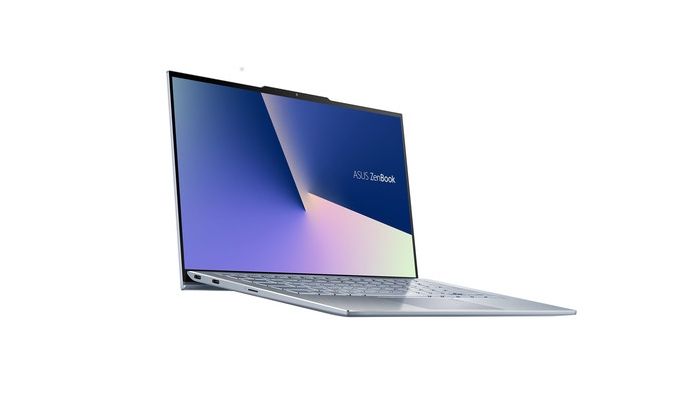 This segment is more focused on mobility , with light and thin models in which 13 ″ screens stand out and tend to be around between € 700 and € 2000 in the top-of-the-range models.
Typically what separates a thin and light laptop from a budget laptop is the quality of the materials and some accessory components that tend to be of better finish. These machines are thinner and lighter, generally with a stronger construction made of aluminum or magnesium.
They also look more stylish than budget laptops. They usually come with SSD drives, a touch screen, or a backlit keyboard. In this segment, the Dell XPS 13 stands out, widely recognized as the best light and thin laptop of recent years, or the Mackbook Air and Pro on Mac.
Professionals
The professional laptops often have hardware high – end professional software specially designed for both video editing as usual tasks in a more efficient. Its main advantage is also in its better construction, more durable and with less weight. Also, it is important that a business laptop has a long battery life, as well as a sturdy frame that can survive constant travel. All this makes its price around € 1000 on average.
These usually use a 14 or 15-inch screens, where ranges such as Lenovo's ThinkPad or Dell's Latitude stand out.
Gaming Laptops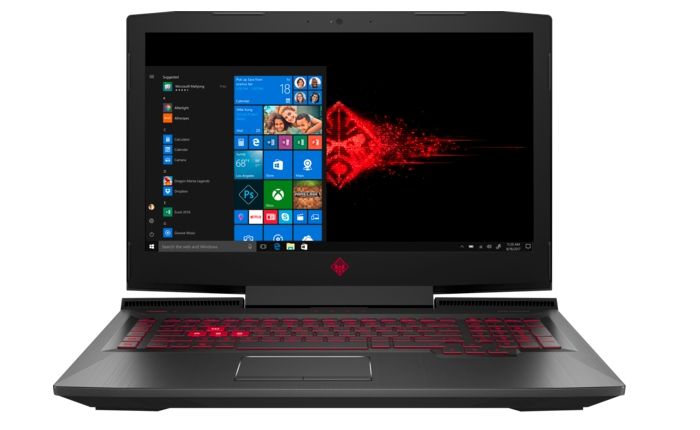 As graphics cards improve in both resource consumption and size, they allow laptops capable of moving the latest video games without using a desktop. These laptops include high-end processors and video cards, as well as enough RAM to run modern games.
They also tend to be bulkier, typically to better accommodate larger displays and hardware, which also results in greater weight. In this segment, brands such as MSI, Dell or Asus stand out, with specific ranges for the most gamers.
Sizes
Another point to take into account before deciding on one model or another is the size of the screen: the smaller models are much lighter and more transportable, but they are also more uncomfortable for long work sessions.
The most common size that we can find is the 15-inch , where the weight is usually around 2.5kg. These allow to be used frequently and comfortably perform common tasks. On the other hand we have the ultrabooks and professional models that are usually between 13 ″ and 14 ″, where portability is much greater without giving up good performance.
The larger models, between 17 and 18 inches, are primarily intended for gaming and tasks such as video editing or graphic design.
In the case of convertibles, the screen size is usually between 10 and 12 inches, so they are extremely light and comfortable to carry.
Technical characteristics
Laptop components like the processor, hard drive, RAM, and graphics card can confuse even laptop fans, so don't feel bad if the spec sheets seem like an alphabet soup.
Here are the main components to consider:
Processor
The processor is the fundamental part of the computer and it is advisable to choose the correct way to avoid falling short in tasks that we usually perform.
In the market for computers, both desktop and laptop, there are two manufacturers that lead the market: Intel and AMD, the former being the one that enjoys a greater share of the pie. Like the other components, these are distinguished based on their power and performance.
High-end
Intel Core i7 – High-end performance for computers and workstations. Models with numbers ending in HQ or K use higher watts and have quad cores, allowing for even faster game play and productivity. There are also Core i7 Y-series chips that have lower power and performance.
Intel Core i5 : If you are looking for a mainstream laptop with the best combination of price and performance, go for one with an Intel Core i5 CPU. Models that end in U are the most common. The ones with a Y in the name are low power and have worse performance, while the models with an HQ offer four cores.
Intel Core M / Core i5 / i7 "Y Series" : Its low power consumption and low temperature allow the systems that house these processors to work without a fan. This allows for much lighter and more versatile models, but it also reduces performance.
Mid-range
Intel Core i3 : The performance is a step below the Core i5, as is its price as well. As long as you can upgrade to a Core i5, it is recommended as overall performance will improve.
AMD A, FX or E Series: Found in low cost laptops. AMD processors (the company calls them APUs instead of CPUs) provide good enough performance for browsing and office work.
Low range
Intel Atom: Found in modest laptops, $ 250 or less. Atom offers entry level performance but with longer battery life than Celeron or Pentium.
Intel Pentium / Celeron: Usually mounted in cheap laptops, these chips are a bit faster than Atom, but offer worse battery life. If you can pay more to get a Core i3 or i5, don't hesitate.
Work stations
Intel Xeon: Extremely powerful and expensive processors for large mobile workstations. If you're doing professional-grade engineering work, 3D modeling, or video editing, you may need an Intel Xeon, although you won't get good battery life or a lightweight laptop.
RAM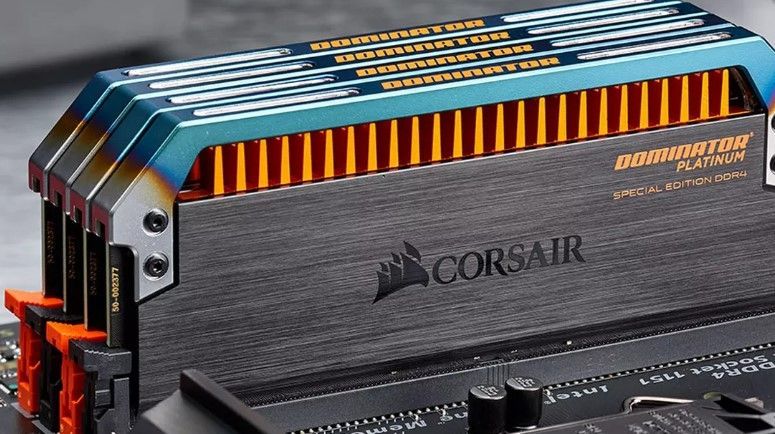 More RAM means that web pages load faster, having more files or programs open and ultimately more simultaneous tasks. Knowing how much RAM you need depends on the use you are going to give it and also on the operating system (in Windows we will normally need more memory).
Ideally, they should incorporate at least 4 GB for normal use and 8GB if we are going to make more intensive use. If instead you do video editing or are going to use it mainly for gaming, the ideal is 16GB.
HDD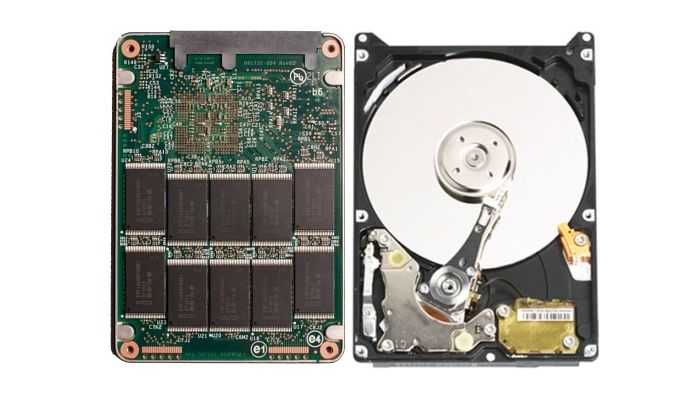 The hard disk is one of the points that is often not taken into account since most models incorporate a mechanical hard disk (HDD) , much cheaper and with a higher capacity. The problem with these disks is that they create a bottleneck that does not allow to take advantage of all the characteristics of the computer. It does not matter if we buy the latest processor on the market, if we do not opt ​​for an SSD or solid state drive later .
For us it is independent that you are going to use the PC for office automation than for gaming: choose one with SSD. Especially since it will start much faster, will run much more fluid and will consume less battery than a mechanical disk.
How much storage do I need?
Mechanical hard drives that can be found usually usually 500g or 1000gb , while the SSDs usually mounted in sizes of 128 and 256GB . It depends on the use you are going to make of the computer, you will need more or less space. If it is for office automation use, with 128GB of SSD it can be useful since we can store data such as photos or documents in the cloud. If we are going to use it to play the best thing is to opt for a model that mounts an SSD of at least 256GB or a combination of both types of disk.
It should be borne in mind that the cheapest laptops, those that usually cost around € 250 or less, usually have a capacity of 32-64GB , which will greatly limit their intensive use . In addition, many of them do not have the possibility of expanding said storage space.
Resolution
Laptop screens come in a range of resolutions (measured in pixels, horizontally and vertically). The more resolution we can choose, the better.
The standard resolution is 1366 x 768, and it is suitable for most everyday tasks. Above is the HD + (1600 × 900), designed to have more quality in movies and games.
Then we have the Full HD and QHD standard of 1920 × 1080 and 2560 × 1440. These are included in high-end laptops especially gaming. Is it worth opting for a model with this resolution? If we are going to do video editing or play the latest titles, it is worth paying the extra price.
At the current top we have QHD + and 4K resolutions, 3200 × 1800 and 3840 × 2160, which can be found in video editing models or high-end gaming laptops.
As for the Mac, we find the 2304 x 1440, 2560 x 1600 and 2880 x 1800 resolutions found on Apple's 12 ″, 13.3 ″ and 15.6 ″ displays, respectively on their retina displays.
Touch screen?
Touch screens are very interesting if you are going to do presentation work or even use it as a tablet, but if not, don't choose it . It will reduce battery life and you will also pay more for a functionality that you are not going to take advantage of.
Graphic card
If you're not using your laptop for gaming or high-resolution video editing, an integrated graphics card will suffice . If you have any of the above needs, you will need a dedicated graphics card. As with CPUs, there are high-end and low-end graphics chips.
Battery
If you're buying a big, bulky laptop that you'll only use on your desk near an outlet, you don't have to worry about battery life . However, if you plan on using the laptop on your lap, even at home or at work, you will need at least 6 hours of stamina, with more than 8 hours being ideal. To determine the expected battery life of a laptop, don't take the word of the manufacturer. Instead, read third-party reviews from objective sources, like our reviews.
Connectivity
One of the points that we also have to take into account is connectivity. With the new USB-C and USB 3.1 prevailing in the market, we have to think about which ports we need: Do we need HDMI? Do we need Ethernet port (for wired internet connection?
Most ultrabook and convertible models do not include HDMI, Ethernet or VGA , relying solely in many cases on conventional USB ports and USB-C which are much smaller in size and offer more speed and video transmission capabilities.
CD / DVD drives
If there is something that has become quite obsolete at the moment, it is the optical drives: almost everything we use today is downloadable or via USB . Unless you use it in your day to day, you do not need to look at a model that incorporates this unit. Anyway, if you are going to use it later you can opt for an external one via USB.
What model to choose? Depends on your budget
Currently, you can buy a laptop for less than $400, but it is worth saving more and buying something better. If you have a larger budget, you will get a system with better build quality, higher performance and better visualization. Here's what you can get for each price range:
Where You can find Best laptops
US. https://www.theverge.com/
Canada. https://www.bestbuy.ca/
India. https://sastalaptop.com/
Spain. https://www.review10best.com/
Australia https://www.techradar.com/